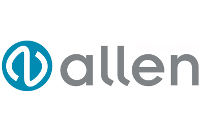 Alloy Cam Cleat with a stainless steel base.
Allen cam cleats have had over 50 years of meticulous R&D to perfect their design.
The alloy jaw profile optimizes rope entry and exit for smooth cleating and un-cleating.
For ultra-hardwearing applications you can't beat the alloy series cam cleat for strength and durability without shredding your line.