Attach the mooring rope to the chain grip with a bowline.
Pass the mooring chain into the chain grip and tension the mooring rope.
Release the chain tension.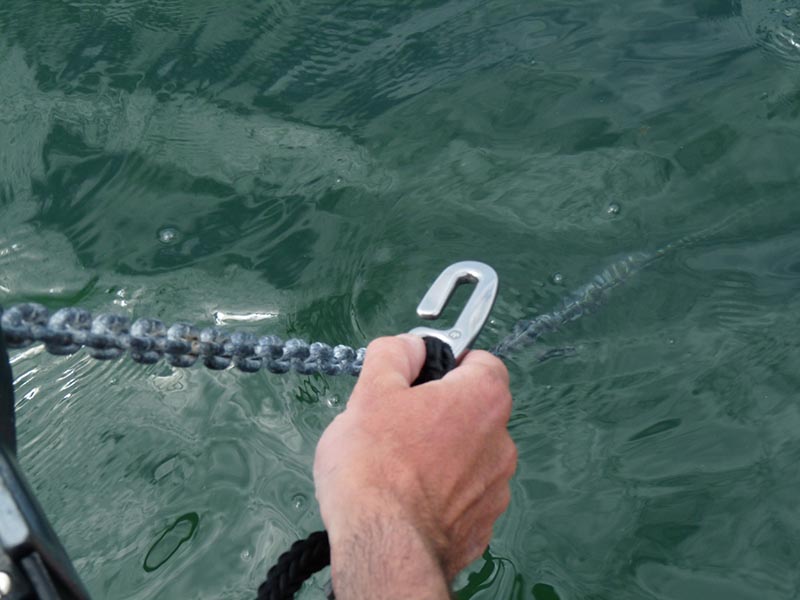 Do not attach the chain grip to one of the chain links.
Always use an appropriate mooring rope for this type of application.
Always wear gloves to protect your hands.