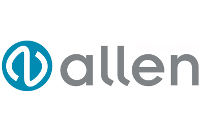 Optimist mast ring.
Place the Optimist Mast Ring around the base of the mast so it sits where the mast comes through the deck, via the Optimist Deck Ring (AL-0480).
Stops rubbing and chaffing, still allowing the mast to move fore/aft as required.
The mast ring may need to be heated slightly to get it to slide onto the mast easily.