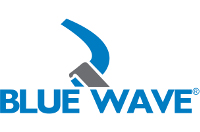 UNF Calibrated QRT Fork-Eye Rigging Screw
The QRT is Blue Waves top racing rigging screw, for racing dinghies and small keel boats.
This compact model has an adjustable eye and integrated machined fork rather than a toggle & was particularly developed for the Snipe dinghy class but has many other universal applications. if sideways movement is required we always suggest using the toggle version.
Features:
A high quality chromed bronze adjustment nut
Laser engraved calibration scale
Quick adjust handle for fast and accurate tuning of the rig
316 Stainless Steel body
Ideal for smaller dinghy classes such as the Snipe