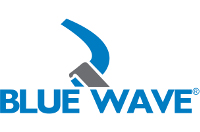 UNF Bronze ball and swage rigging screw.
The sleek, open Bronze body prevents the threads from seizing up, they are delivered with laser engraved thread size, Blue Wave logo and the side marking of the left thread.
Note:-
All break loads are determined by clevis pin and thread. The user is responsible for choosing the proper cable diameter and for correct assembly.
Chromed Bronze body.
*Note Terminal OD (mm).