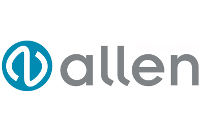 17mm Ultra Beam Self Tacking Jib System
Self tacking jib track and ball bearing car for dinghy and catamarans.
The complete self tracking system is the strongest available on the market.
Carefully designed, the CNC turned adjustable aluminium legs allow the
geometry to work on the curved beam track at any angle whilst the
AL-4489-F traveller fork allows direct attachment to the jib clew.
Hard anodised black.