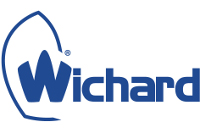 Forged stainless steel fixed eye snap shackles.
Wichard high resistance snap shackles, are the product of cutting- edge technological development, they are simple, safe and strong.
The plunger pin is set captive into the hook during assembly and cannot become detached.
* Note : part # 2470 is not "HR"