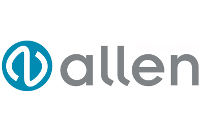 60mm Single Tii-On block
The 50mm Dynamic ball bearing block is a new range, suitable for numerous applications.
Patented dynamic ball bearing technology utilising high quality 316 stainless steel ball bearings running on a stainless steel axle provides an unsurpassed dynamic load carrying ability.
A rope friendly, smooth stainless steel ring in the top of the block holds it together providing maximum strength and durability under load whilst completely eliminating block capsizing.
Furthermore, the Tii range is 20-30% lighter than the equivalent standard block and still features our patented dynamic ball bearing system.
Supplied either with or without Dyneema® soft shackle