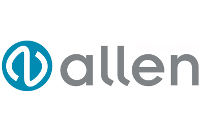 40mm Snatch block with extra sheave.
The A1375-S Snatch Block features the same dynamic bearing technology as the Allen 40mm dynamic block range with an easy to use mechanism for opening and closing the cheeks.
This version features an additional small sheave between the opening point making it a perfect choice for spinnaker sheet tweakers that need an additional purchase.