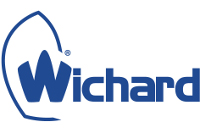 Self-locking standard pin shackles 'patented'
At the thumb screw end, the elasticity of the shackle's body locks the pin's position into one or other of its small indentations. There is no need to worry about it accidentally coming loose due to vibrations.
Wichard
forges its parts by drop forging, using a forge hammer: an operation which involves forming a heated slug under pressure between two dies.
This technique makes the structure of the metal homogeneous and gives the part strength and elasticity.
The parts are then finished and tested prior to being sold.
Forging guarantees the elasticity of the product, its resistance to corrosion and strength, while optimising the size of the parts.