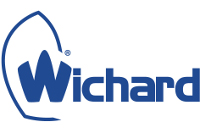 35mm Triple block with swivel head and becket.
Sheave Diameter 35mm rope size 8mm to 9mm forged 5mm shackle.
Forged stainless steel Wichard shackle, large choice of fastenings available: ring, snap hook, etc,
Protective cheeks increase sheave lifespan,
Universal head that can be locked in position,
Swivel for rotating and changing fastenings,
Stainless steel load straps,
Stainless steel pin,
Stainless steel bush ensures rotation under heavy loads,
Composite sheave,
Captive Delrin® ball bearings,
Bearing cap.
Plain and Ball Bearing available.