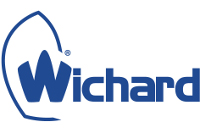 50mm Fiddle block with swivel head and becket.
Sheave diameter 50mm, rope size 8 to 10mm, 6mm forged shackle.
Forged stainless steel shackle,
Stainless steel swivel head,
316L stainless steel bolt,
Aluminium cheeks,
Delrin® roller bearings,
Centring bush for lateral loads,
Stainless steel circlip,
Hard anodized aluminium sheave,
Hard anodized aluminium hollow pin.