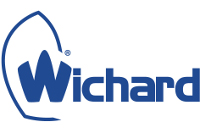 Wichard FRX aluminium thimbles are efficient, light and reliable. Very strong, they can be used for heavy loads and semi-static lines. FRX thimbles are designed to make your lines run smoothly with minimum wear. Hard anodized (50 microns) for a longer lifespan, with a shinny smooth finish for low frinction.
This brass version is electro coloured aluminium and particularly suitable for classic yachts.
Applications:- Mast-foot block, barber-hauler, inhauler, loop, thimble, lazy jack, running backstay and tackle.