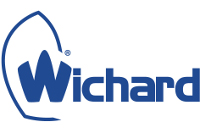 Black forged stainless steel snap shackle.
Wichard High Resistance Snap Shackles, are the product of cutting edge technological development, they are simple, safe and strong.
Available in a new hard black finish that gives an elegant and aggressive look.
Perfect for military, theatre, stage lighting or fashion applications, the treatment is applied without the addition of material to the surface, so the mechanical properties are maintained.
The plunger pin is set captive into the hook during assembly and cannot become detached.
Material and conformity certificates are available on request.
Grade 316L stainless steel
Prices on application, subject to minimum quantities.
Contact us for more information.