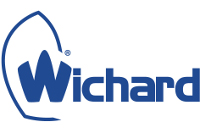 Black forged stainless steel triangle.
Perfect for military, theatre, stage lighting or fashion applications, the treatment is applied without the addition of material to the surface, so the mechanical properties are maintained.
Wichard stainless steel rings and adjusters are hot drop forged from 316L stainless steel in a single piece, not just bent and welded. Forging is a far superior process, because it maintains the structural integrity of the metal and increases working load limits in real world applications.
Material and conformity certificates are available on request.
Grade 316L stainless steel
Prices on application, subject to minimum quantities.
Contact us for more information.