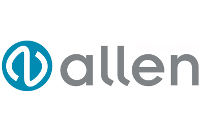 Small and medium 'O' ring hatch covers.
These hatch covers feature an outer rim 'O' ring seal which seals the deck ring and the screw lid, eliminating the need for sealant when installing and ensuring a watertight seal between the lid and the deck ring.
Outer 'O' Ring sold separately.
Bag option is attached to the lid and features a Velcro sealed opening.
Part
Description
Size
Colour
Fixing hole
Ø mm
Cut Hole
Ø mm
Opening
Ø mm
Weight
g
RRP
Inc VAT
Unit
AL-0337-BK
'O' ring seal hatch cover
Small
Black
3
110
100
62
£7.42
EACH
AL-0337-GY
'O' ring seal hatch cover
Small
Grey
3
110
100
62
£7.42
EACH
AL-0337-WT
'O' seal ring hatch cover
Small
White
3
110
100
62
£7.42
EACH
AL-0337-BK-BAG
'O' Ring hatch cover c/w storage bag
Small
Black
3
110
100
92
£25.95
EACH
AL-0337-GY-BAG
'O' Ring hatch cover c/w storage bag
Small
Grey
3
110
100
92
£25.95
EACH
AL-0337-WT-BAG
'O' Ring hatch cover c/w storage bag
Small
White
3
110
100
92
£25.95
EACH
AL-0338
Rubber sealing 'O' ring for AL-0337
Small
-
-
-
-
3
£3.86
EACH
AL-0537-BK
'O' ring seal hatch cover
Medium
Black
3
157
145
111
£12.12
EACH
AL-0537-GY
'O' ring seal hatch cover
Medium
Grey
3
157
145
111
£12.12
EACH
AL-0537-WT
'O' ring seal hatch cover
Medium
White
3
157
145
111
£12.12
EACH
AL-0537-BK-BAG
'O' Ring hatch cover c/w storage bag
Medium
Black
3
157
145
111
£30.81
EACH
AL-0537-GY-BAG
'O' Ring hatch cover c/w storage bag
Medium
Grey
3
157
145
111
£30.81
EACH
AL-0537-WT-BAG
'O' Ring hatch cover c/w storage bag
Medium
White
3
157
145
111
£30.81
EACH
AL-0538
Rubber sealing 'O' ring for AL-0537
Medium
-
-
-
-
3
£5.09
EACH
AL-BAG-KIT
Bag only with fixing screw
Small/medium
-
-
-
-
21
£19.42
EACH