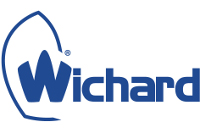 Forged CE stainless steel delta carabiners.
CE Marking
These Wichard products can be used as lifting accessories and as such bear the CE marking (awarded under the auto-certification scheme in accordance with the Machines Directive 2006/42).
Each product displays the following information
Working Load Limit (WLL),
CE marking, product origin, manufacturer's logo,
Materials,
Manufacturing batch serial number.
Material and conformity certificates are available on request.
Grade 316L stainless steel.
Definitions
Working Load (WL): the functional load for nautical applications.
Working Load Limit (WLL): for industrial applications only. This is a 5:1 safety factor of the break load. WLL = Breakload / 5.