Kong Load Rated Stainless Steel Carabiners Screw Lock
Load rated stainless steel caribiner with a screw lock.
Hooks are stamped with break load and feature the patented Kong Key Lock System, for snag free gate opening.
KG-CA10-SC and KG-CA12-SC come CE marked with batch number
Complies with EN362
Stainless Steel AISI 316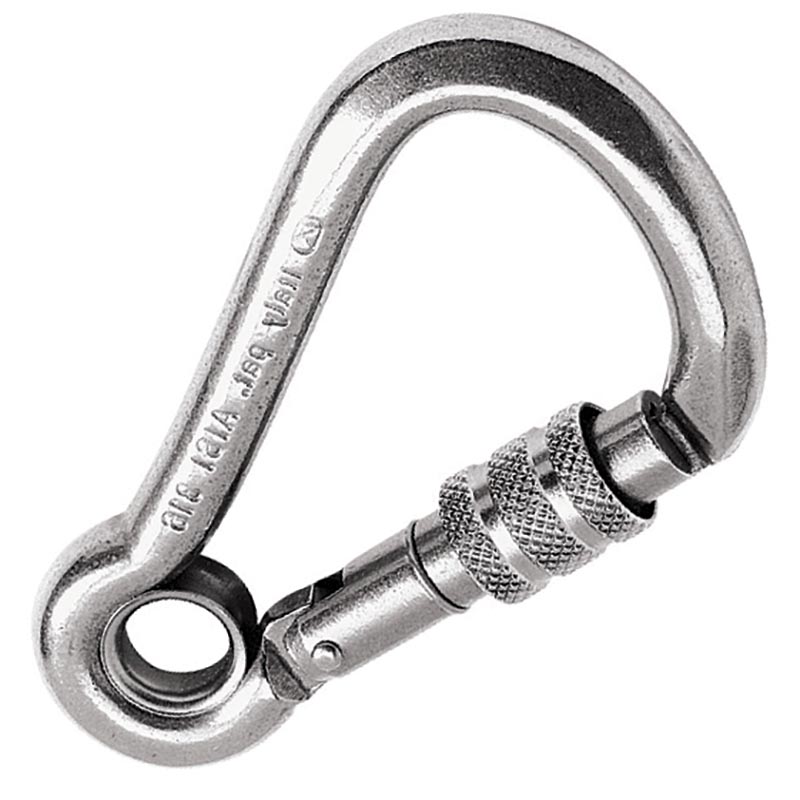 Part
A
mm
F
mm
C1
mm
E
mm
B
mm
Break Load
Kg
RRP
Inc VAT
Unit
KG-CA08-SC
85
8
10
17
52
1500
£14.09
EACH
KG-CA10-SC
100
10
11.5
17
60
2200
£20.45
EACH
KG-CA12-SC
125
11
15
23
73
2800
£24.70
EACH
This revolutionary locking system, patented by Kong in 1985, takes its name from the unique shape of the connection between the gate and the body of the connector that resembles a door keyhole. The real advantage of this system is that there is absolutely no need for any teeth on the body of the carabiner or on the gate which is completely cylindrical. This removes any points where the rope or webbing could get snagged, all the sharp edges found on traditional gates have been eliminated for comfort and ease of use.