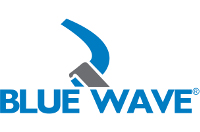 Inside threaded terminal.
Often found to be a good alternative to a standard rigging screw are the inside thread terminals. The terminals are available with right handed threads and left handed on request!For ease of use when pressing or swingeing onto the wire, the terminals are marked with wire size and swage depth.The small inside thread terminals are for lighter architectural fixing of wires.
The terminals are available with left-handed and right handed threads, with dimensions reduced to a minimum.
These terminals are suitable for hand crimping with Blue Wave Arctool1 & Arctool4.

High Polished Stainless Steel - AISI 316

Left hand thread available on request.