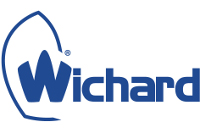 Aquaterra single blade and cork screw with a wooden handle.
Wichard has released two wooden-handled models of this Aquaterra knife.
By blending modern aramid and carbon fibre with traditional French olive-wood, these models offer both classical elegance and modernism.
This knife is the perfect gift for any occasion, and is a must have item for anyone who loves well crafted knives.
Features:
Smooth stainless steel blade,
Cork Screw,
Handle made from Olive wood, sourced in France,
Folding knife with locking blade.