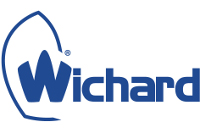 Aquaterra fishing or hunting knife.
Wichard new Aquaterra knives for outdoor activities.
With a smooth blade crafted from 12C27 steel, integrated corkscrew and one-handed opening, this pair of Aquaterra knives are ideal for sports and outdoor activities such as hunting and fishing.

Features:
Smooth stainless steel blade,
Corkscrew,
Folding knife with locking blade,
One handed opening,
Grip handle for improved stability.