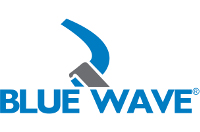 WDS vertical balustrade kit.
Stainless steel wire with drop nose terminal and threaded DIY terminal for vertical tensioned balustrades and railing systems.
Stainless steel AISI 316.
Each cable is made up of 4mm diameter stainless steel wire rope assembly which is 1100 mm overall in length, it has a dropnose terminal fitted at one end and a loose self assembly threaded terminal at the other for fitting on the bottom rail.
Dropnose terminal - 4mm wire - self assembly threaded stud
Just order the number of cables required and then size the cable to length on site and finish by fitting the self assembly wire terminal and screw into the threaded stud fitting.
You will need to drill a 6.5 mm hole underneath the top rail to accommodate the dropnose fitting. On the bottom rail the holes need to be drilled just over 11 mm for the threaded stud to fit.
To cut the wire the below product would be recommended: