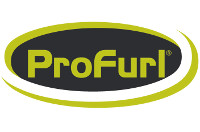 EC Flying furler with drum for boats from 10 - 36 metres.
3 year worldwide warranty.
With a drum and a single furling line similar to manual headsail furler,
Economical system,
Wide choice of attachments (snap shackle, large eye etc),
New: black anodised mechanisms,
The values shown in the table are for information only and should, be verified by a professional taking into account the characteristics of the boat.
Spares Guide EC1500, EC2500, EC400, EC6000
Frequently asked questions about flying sail furlers
Does my flying sail furler require maintenance?
No, the drum mechanism and swivel are sealed in a grease bath, no maintenance is required.
Is my flying sail furler structural?
No they are the opposite of a structural furler or manual headsail furler, flying sail furlers are not structural and are therefore removable.
Can I sail with my sail partially furled?
No the flying sail furlers are made to sail with the sail fully unfurled.
Where can I buy an anti twist 'Torque' rope?
Rope manufacturers, riggers and sailmakers usually sell this kind of product. Profurl is also able to provide this product please contact us.
Can I use my current sails?
Yes, however a sailmaker must integrate the anti twist cable into the luff of the sail.
Is the storage of sail optimized?
Yes,once the sail is furled and dropped, the storage is optimized. The sail can also be stored onto the deck or along the mast.
I am not a professional skipper; can I use this kind of furler?
The flying sails furlers are dedicated to anybody willing to improve the performances of his boat (professional skippers but also sailor's keen on cruising).
Is my PROFURL flying sail furler under warranty?
Yes, the flying sail furlers benefit from a 3 year world wide warranty.