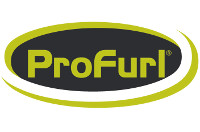 NEX Flying furler maxi spool.
One of the benefits of the NEX 8.0 and 12.0 is they are ideal
for solo or short handed sailing
NEX 8.0 and 12.0 furlers are specially designed to optimise the weight
and size of their moving parts, in particular the spool whose increased
diameter means you get a system which is:
Ease to use,
Easy to handle,
Incredibly efficient.
3 year worldwide warranty
**The working loads shown are the maximum working loads of the mechanisms only and are not the loads of the complete system when terminals are included. The product should not be used above these working loads in any circumstances.