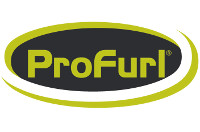 Hydraulic cruising headsail furler for boats from 13 - 26 metres.
3 year world wide warranty.
Available in Cruising and Racing versions,
Connection of the gear motor to the hydraulic pack with 2 feeding hoses,
9 Models available,
Length of the extrusion: 2 metres.
Spares Guide
Frequently asked questions:
Can we transform a manual headsail furler into a motorised furler?
Yes Profurl offers a motorisation kit enabling a retrofit to an existing manual furler. This kit incorporates a motor gear and fittings.
Do I benefit from a warranty on my motorised system?
Yes, all the Profurl products benefit an international warranty. The motorised systems have a 3 year world wide warranty.
Does my motorised system require maintenance?
No, as all the Profurl systems, the motorised systems do not require any maintenance.
Is my motorised system noisy?
No, the Profurl systems generate little noise.
Does my Profurl motorised system consume power?
The power consumption of a Profurl motorised system is low (equal to the consumption of a light bulb during 20 minutes of illumination).
---
Efficient systems
·
Thanks to the integration of high-performance materials, the special grade cast aluminium housing is protected against corrosion
·
All the stainless steel parts are insulated from the aluminium housing
·
The gear ratios have been configured to produce a high output and the ideal speed of rotation. The luff extrusions are engineered to
withstand the high torque produced by the gear motor.
Comfort and Ease of Use
·
The motorised systems enable you to sail comfortably and safely
·
The sail can be furled in either direction (depending on the side the anti UV strip has been attached)
·
The self-locking mechanism is non-reversible (no manual locking is required to immobilise the extrusions).
·
The noise of the operation is minimal giving little inconvenience
·
The Profurl systems do not require any maintenance
An Easy installation
·
The Profurl motorised systems can be fitted on the existing forestay, with or without a rigging screw.
·
The special bottom fitting allows customised installation: raised from the deck for easier anchoring, low to the deck for maximum luff length
·
Converting a manual headsail furler is also possible, by removing the bottom drum mechanism and replacing it with a motorised gear motor.
Safety
·
In case of power supply failure, the Profurl motorised system includes a handle socket (handle supplied) located at the rear of the housing,
allowing for instant manual operation
---