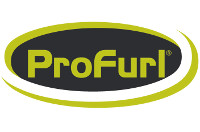 NDE2 electric motorised furlers for boats from 11 - 16 metres from Profurl are the highlight of more than 30 years of experience in motorised sail furlers. These new models have been designed to give you enhanced comfort, performance and reliability every time you sail.
Large range of systems,
Low power consumption,
Comfort and safety during furling and unfurling operations,
Optimised dimensions for a better adaptation to the deck layout,
Capability to convert a manual furler into a motorised version,
Easy installation on the existing forestay,
Maintenance free.
2 year world wide warranty
*If using a swageless eye