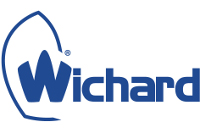 2 ProSnap hooks + 1 quick opening snap hook, elastic webbing + flat webbing with overload indicator.
Releasable tether under load.
The Proline R range is equipped with a forged stainless steel snap shackle meaning they can be released under load in emergency situations (man overboard, capsizing, etc).
The Proline R have all the features of the Proline range: ergonomic design, wide opening, high levels of safety, lightweight structure and replaceable webbing.
2 models available,
Snap shackle on the harness can be released,
2 Overload indicators one on each webbing line (as per ISAF offshore special regulations),
Built in shock absorber,
CE marking.