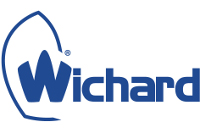 Wichard Quick Opening Harness Line c/w 2 double action safety hooks, 1 quick opening snap shackle, elastic and flat webbing and an overload indicator.
Complies with European standard CE EN 1095.
Phosphorescent double action hooks, glow in the dark.
The elastic retracts or stretches as needed to minimise the chances of snagging, allowing maximum mobility on deck without compromising safety.
Harness Lines with quick opening Snap Shackle benefits:-
·
Are fitted with a quick opening snap shackle on the harness side
·
Include a safety overload indicator
·
Complies with the CE EN1095 Standard
The below pictures show the
Safety Indicator
as new and then used. Once the safety indicator has blown the product has to be replaced.