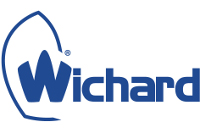 Forged stainless steel swivel bail quick release snap shackle.
The totally smooth oval shape of Wichard quick-release snap shackles make them ideal for brace and spinnaker sheet manoeuvres.
The snap shackle opens immediately, and can be released effortlessly using a control line.
Forged in HR Stainless Steel,
Ideal for sheets (genoa, spinnaker).