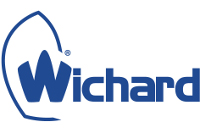 Forged CE stainless steel Allen pin bow shackle.
The Allen key head of the pin is countersunk into the shackle body eliminating the risk of snagging.
Hot dropped forged from a single piece of stainless steel, adding strength and consistency of manufacture for total security and reliability. The technical characteristics of every Shackle is closely controlled and tested before, during and after the manufacturing process.
Manufactured from AISI 316 stainless offering excellent corrosion resistance, especially in marine environments.
CE marked in accordance with the Machines Directive 2006/42, these Wichard products can be used as lifting accessories. Each product displays the following information:
Working Load Limit (WLL) = 5:1 safety factor of the break load,
CE marking,
Product origin,
Manufacturer's logo.
Material and conformity certificates available on request.