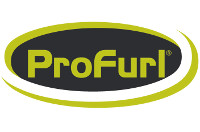 Self contained headsail furler C260 for boats from 5 - 7 metres.
10 year world wide warranty
C260:The furling System for light boats -
Especially designed for boats from 5 to 7m,
C260 model is a self contained halyard furling system,
It is cost-effective, easy to install on the existing forestay,
C260 does not require any maintenance.
Spares Guide C260/T26
Installation Guide
·
The self-contained halyard system
is for use on light sail boats, especially ones that are fractionally rigged. It is usually difficult to obtain a tight forestay, however the C260 with its self-contained halyard helps to minimise forestay sag by reducing mast compression created by a combination of loads from the halyard and sail.
·
Ease of installation
- the C260 does not require a specialised attachment to the forestay stem head, it is simply attached to the lower swage terminal of the forestay (eye and holes plates of turnbuckle).
·
For boats transported and stored on a trailer, the C260 can be separated in two sections reducing the risk of damage while in transit.
·
Ease of use
- the self contained halyard passes over a sheave box fitted into the top of the extrusion and returns down to a sheave and cam cleat. Once the sail is hoisted and tensioned, the remaining length of the halyard is used as a furling line.
---